to bear in mind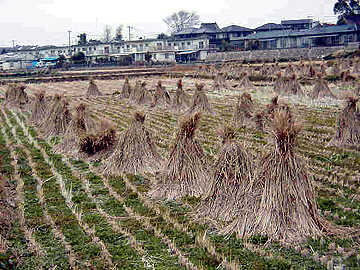 figure 45.8. none may go yet
The main road south from my town passes through a very windy and steep valley, at times pressed in on either side by trees. Because so many tourists pass through, complacently going at high speeds, we get a lot of accidents - of which a fair few have been, unfortunately, fatal. Apart from front page coverage in the Matlock Mercury, I've noticed in recent years a tendency for various memorials. Often a bunch of flowers and card, there have been the odd plaque or longer lasting token - there's a poignancy to it, when we see police helicopters flying overhead throughout the summer weekends.
Thus my eye was immediately drawn to
this comment
in the Guardian recently. It seems quite brave, in a way, to question the ad hoc shrines to grief. Because private mourning is not dealt with lightly. And because of the rising propensity to shared public emoting is becoming quite a force, even if people were eventually embarrassed post-Diana. I find his central point - about how easily this could slip into emotionally claiming our public spaces - quite convincing. The most vital element of public spaces, be they countryside or urban, is that there's a sense of ownership with all who use and pass through it. Connection with a wide variety of different people can be difficult if meaning and resonance is pared-down so dramatically, as can easily happen with the sharpest of emotions.
I'd like to think there were a way of opening up the shrines, of making them less of a prison built unwittingly by private need and emotion. There must be some lesson in acts like Holocaust Memorial day, with it's wider themes and resonances that play beyond the specific cause for remembrance. For at least ensuring against the common disenfranchisement, of all but a few concerned with the totems placed at the centre of the space, from our shared ground. I certainly think it's possible, and might happen with a bit of creativity. I found this picture (see above) of a roadside shrine in Japan. And though it wouldn't be absolute personal and specific like you could get from a personally-placed bunch of flowers in a place of resonance, be it mourning or celebration, there would at least be that shared meaning in a locus. When so much public religion seems to be in change, with new things developing ad hoc, this kinda example might be good to bear in mind.