and chosing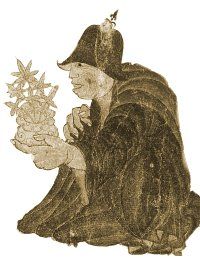 figure 5.1. pot luck
I'll say that
Martin's
note about trying to deal with lots of ideas, and fixing on some that actually really mean something, strikes a chord with me. Though in my case it's something around the level of at least 150/200 more or less finished pictures in the last half year. So I've had a tremendously difficult time picking out 5 that really show the extent of what I get up to, to send off with my application form to the organisers of
The Wirksworth Festival
. Yes, I'm entering with the intention of showing work in it like I did back in 2001. It could be fun, and certainly was before - there's a really exciting atmosphere around for the weekend, with all sorts of
interesting people
showing in locale houses, shops, pubs. There's a
lot
of twee rubbish too, as might be expected in an area with a lovely landscape, but I like wandering around and chatting with people about what they do. It's beccoming ever more important and notable by the year...here's hoping.
Am I the only one getting slightly concerned about the unfolding spectacle of Live 8 - or to put it more accurately "the Bob Geldof show"? His
latest intervention
seems to show him on an ever more erratic and melodramatic curve. After calling for a 'new Dunkirk' and a total boycott of ebay, where might he go next? Whatever happens, it seems to serve a greater act of mixing the important issues up with personality profiling and cartoonish headlines. But if it pushes any sense of anti-povetry talk onto Radio 1 news, maybe there's some sense to the madness.